Yesterday I finally got around to check out a place that's been on my radar for a year: Film Noir Cinema 🍿. Located in Greenpoint in Brooklyn, it's a bit over an hour for me to get to, but boy, was it worth it.
Film Noir is a special place. It's a DVD store dedicated to the weird and rare, the horrific and cultish. It is not your regular family movie store; please leave the kids at home.
A big red door welcomed me when I finally got there. It was locked well into the advertised business hours. I knocked and got no answer, so I tried to look around for another entrance, but the place was closed tight. The back door seemed to be bolted and painted over. I called, somewhat discouraged.
A man's voice answered with a "yes?" No "Hi, this is your friendly DVD store that's still around somehow in 2023" response. I asked if he sold movies. He said he does. I had to explain that his door was locked after a weird pause. He said it's open. Well, OK, I'll come back in a minute I said, and I did, but the door was still locked. I knocked again, a bit harder. This time he opened. So much for a warm welcome.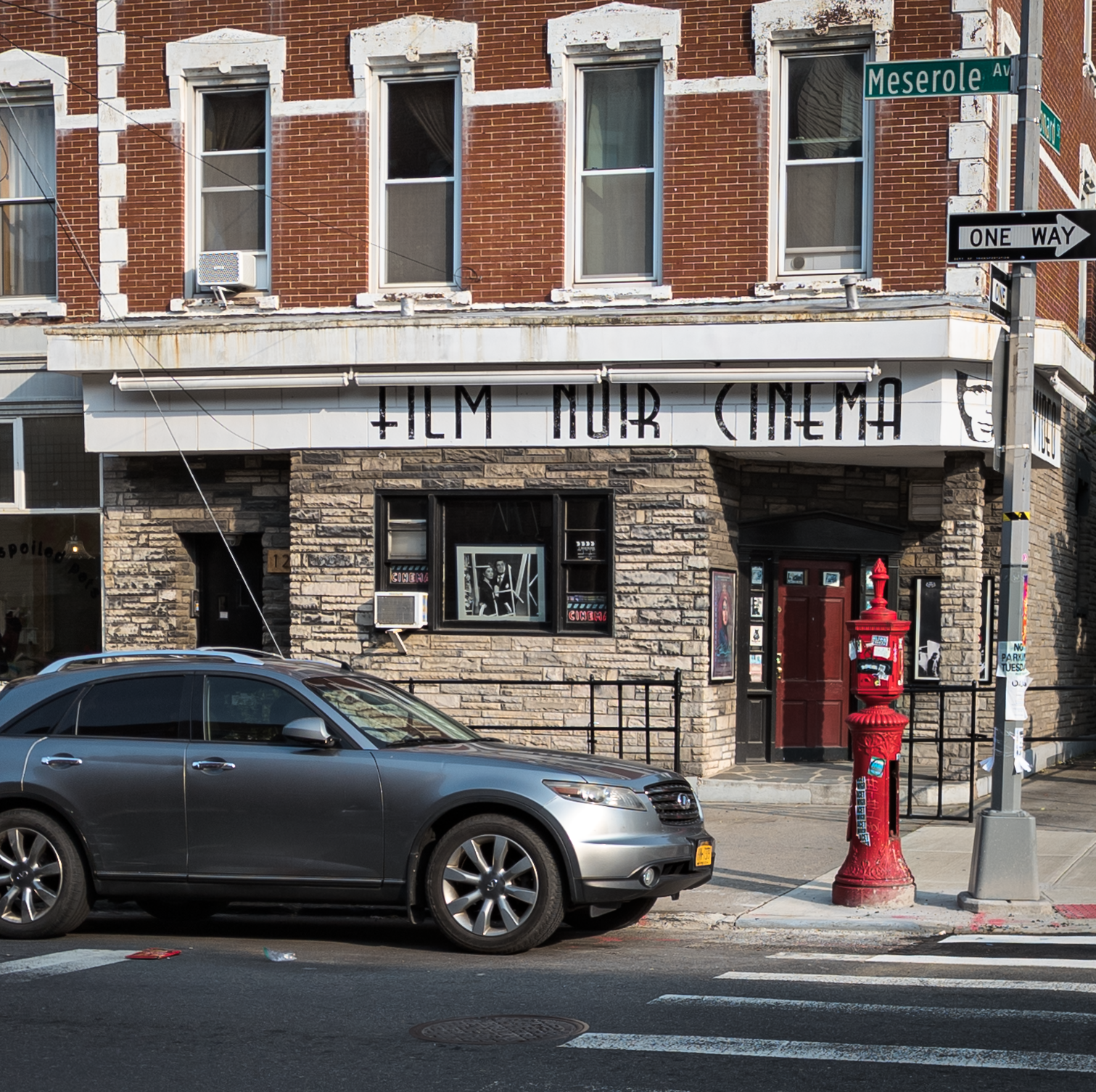 Inside - I wish I could take pictures, but I felt too much on point as the only customer to do that - a small area, the size of a kitchen. Only one wall was packed with DVDs. I was reassured by those on display (Paprika, Cowboy Bebop, Clockwork Orange, and Some other film with a sketch of a naked woman and blood on the box) that this is not an ordinary collection. Browsing through the titles, it became even more obvious.
The Horror section was the biggest one, followed by Cult and Foreign. The amount of erotica on display in different languages reflected in my red ears. As I was looking up some of the horror movies, I started to find some gems I saw ages ago, films from the 70s and the 80s.
At one point, I was surprised to find "The Thing", a pretty popular movie, so I asked him about it. He explained it's not the movie I was thinking about, but the prequal. I had no idea one existed. He did have some blockbusters, like The Matrix, but he has them only if they're special somehow, Not because they're popular.
The guy, who turned out to be Will, warmed up to my increasing enthusiasm when I asked about something like Event Horizon, a horror dark sci-fi movie. "Of course," he said when I offered Aliens as another example. He called it edge horror. I haven't heard of this genre, but after he pointed out a couple of other titles (The Cube, Moon, etc.) it seems like he already had my taste all figured out.
I ended up buying four movies. I was so excited, I only realized I don't have a DVD player on the Subway back home. Thankfully, Amazon will ship a USB 3 CD Rom drive to me by tomorrow night.
As for the place, I'm coming back to one of their movie nights (did I mention the store is attached to an actual cinema, with about 50 seats and a full-size screen? 🎥) for sure. Will has some 10,000 of these DVD oddities, he says, in the basement. Only a small fraction makes it upstairs.
If you're interested to learn more about this place, I suggest the below two articles. The one from Greenpointers has excellent pictures.
New York's Last Movie Clerk Knows More Than You Do nytimes.com

Read: www.nytimes.com
Film Noir Will Never Die: New Movie Theater on Meserole Avenue - Greenpointers greenpointers.com

Read: greenpointers.com